Mutual Consulting Services
Complete safety planning solutions
Regardless of the size of your company, no matter what field and whatever your current health and safety policies and procedures are, Mutual Consulting can provide invaluable help, advice and support in any form to ensure you move forwards with confidence.
All employers are required to manage and control the numerous risks and hazards associated with their industry; responsibility for health and safety ultimately rests with the business owner. In cases where there is a breach of the Health & Safety Act, penalties can be huge. Our goal is to provide you with the most comprehensive, custom, integrated health and safety support possible, eliminating stress and maximizing efficiency, now and in the future.
We are ultimately flexible and strive to accommodate every client's specific, individual needs – we recognise how varied these can be, and so we tailor our vast range of services to meet individual requirements. We're confident that we can help, no matter how large or small the task, so please don't hesitate to contact us with your questions; in the rare event that we cannot provide you with a service you require, we're certain to be able to assist you finding the correct resources.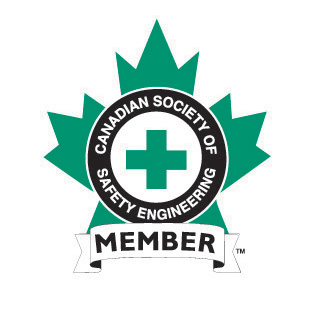 Mutual Consulting's standard of service is second to none; we want to understand the needs of your business. With a high level of business acumen, we recognise that all of our work requires a pragmatic approach; the goal is to make sure that while assisting with HSE matters, we facilitate our clients' departments and policies in functioning together to ensure the financial strength of their organisations. Our belief is that we can design and implement processes in ways that increase efficiency, whilst safeguarding institutions against potential HSE related damages. How do we go about this? Here are some examples of what we can do:
We directly engage with all personnel – office and field based – striving to ensure workers have a thorough knowledge of the potential hazards on site and take the necessary precautions to guard against them, working to establish and promote an organisation-wide pro-active safety culture.
Collaborate with Health, Safety, Regulation and Environment (HSRE) teams to develop and maintain health and safety standards that reflect regulatory requirements, corporate standards and leadership expectations; design HSE onboarding program, ensuring the team can instill the safety culture and orientate all personnel regarding HSE standards.
Provide HSE leadership while establishing culture and processes – designing or recommending measures to protect workers from any and all potential workplace hazards by environment, equipment and thorough operational risk assessment, utilizing a wide range of hazard identification tools.
Design and develop workplace, company, site, or project-specific new employee health and safety orientations, providing high quality material for presentations.
Ensure proper documentation of policies, processes and procedures, making them relevant, current and accessible for all employees. Provide expert advice in Emergency management and response planning, testing and training to standards that exceed regulatory requirements; be available on call to support in emergency situations.
Give ongoing developmental support in the form of strategic direction in existing and evolving areas; provision of HSE-related training programs and activities, including industry-standard teaching, and demonstrating the correct usage of safety equipment; coaching, mentoring and assessment of in-house HSE representatives; effective management of compliance through any future regulatory changes.
Add people management skills coaching to HSE staff training programs, empowering HSE representatives to inspire coworkers to adopt positive attitudes toward policy.
Facilitate in conflict resolution and train key staff in required skills.
Lead incident investigation teams through a proper process for high risk or major events, ensuring any investigations are carried out correctly through to conclusion, with full review and best recommendations.
Conduct periodic assessments and audit activities to verify regulatory compliance and adherence to internal systems – ensuring execution of company programs and processes, while monitoring the effectiveness of current policies and strategies. Can also perform statistical analysis and prepare monthly and quarterly safety reports.
To assist in gaining/retaining COR certification, Mutual can undertake the development of necessary program elements and facilitation of program implementation, ensuring adherence to standards.
Mutual Consulting Safety Services
A brief outline of frequently provided services:
Health and Safety Policy and Program Design and Implementation:
Full service, from consultative design to completion. Regular redevelopment and enhancement to ensure your policies grow and evolve in line with your company's needs.
COR and SECOR Auditing:
Qualified AASP external auditor.
Tailored Safety Training Services:
In-house training in a wide range of fields:
WHMIS & TDG
H2S, Confined Space, Fall Protection, Ground disturbance
First Aid
Hazard Identification and Assessment
New hire orientation
More (please inquire)
Safety Council Meeting Chairperson:
Can act as in-house safety chairperson, ensuring meetings cover necessary areas of focus. Policies are clearly communicated and understood, meaning all key stakeholders are invested in key policies and processes.
ISN, Complyworks and PICS Database support:
Full services ensuring required documentation, reporting, orientations etc. are covered.
Site inspections:
Flexible on-site services covering all workspaces – offices, shops, field locations; drilling and service rig inspections.
WCB Claim Process Support:
Full support service including: Proper reporting and follow-up procedures; disability management/modified work program development; ongoing liaison with employees/WCB caseworkers.
Transportation Compliance:
Adherence to hours of service regulations; CAODC and MOA compliance; permit, audit and policy preparation.
Accident and Incident Investigations (Taproot, DNV, or custom):
Professional, thorough service ensuring:
Correctly recorded reports and witness statements taken
Identification of immediate and root causes, plus any other contributing factors
Recommendations, design and implementation of any necessary remedial actions – training plans, procedural modifications etc.
Request A Free Consultation - (403) 651 4131
For a free consultation, advice, or answers to any questions you might have, get in touch with us - we will respond as quickly as possible.
Contact Us